The ongoing case of the child pornography-found on a thumb drive in a lounge of the Pediatric Emergency Department of the University of Michigan hospital-has now received federal charges, and went through the Board of Regents on Thursday, February 16th.  Former medical resident Stephen Jenson has been charged with the possession of the files, found last May but not reported until this December.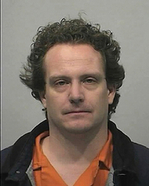 According to The Detroit Free Press online, the Board of Regents ruled to allow the University to launch an external investigation, taking away control of the case from President Mary Sue Coleman and her administration.  Originally found and reported in May, investigation was not brought back to light until November-six months later-when, after the alleged child abuse at Penn State University, investigation of the case was reopened.
Jenson was released from court on Thursday by U.S. Magistrate Judge Steven Whalen on several conditions including not contacting minors or victims, not using the computer to search for employment, and not leaving Eastern Michigan except for a trip to Utah to settle his recently deceased father's estate.
Jenson has previously been charged with four counts of possession of child pornography, and is scheduled to reappear in court on March 8.